Overview of the 13 Fishing Concept Z SLD Baitcasting Reel
Modeling innovation as with the Concept Z, the 13 Fishing Concept Z SLD Baitcasting Reels introduce a breakthrough in the traditional approach to magnetic braking adjustment. The unique offering of a SLIDE magnetic cast control system lets anglers adapt their braking swiftly by merely moving their thumb, thereby ensuring there's no interruption in casting.
The thoughtfully located thumb switch on the reel encourages rapid modifications, even in between casts. This flexibility renders it as a versatile device for anglers across various skill levels, facilitating long, unrestrained casts with minimal braking or quick, shielded casts against wind or under structures.
By synergizing the magnetic SLIDE braking with the novel Low-Friction centrifugal braking, striving for the perfect cast under any conditions becomes reality. The performance-enhancing Zero Corrosion CZB Bearings along with an Advanced Polymer drag system, embedded in the new Cast Iron Carbon frame and side plates, ensure consistent, ultra-light, and highly durable operation over multiple seasons.
Enriched with multiple high-end features, the SLD Baitcasting Reel redefines innovation in a manner that upholds the legacy of the original Concept Z.
Key Features:
Slide Magnetic Cast Control System
CZB Bearing Technology
Hi-Tech Cast Iron Carbon Frame and Side Plate Construction
Ti-Armor Aluminum Hamai Cut Drive Gear
20 lb Advanced Polymer Drag System
Alert Drag Clicker
Zero Ball Bearings (6 CZB Bearings, 1 Dead Stop Anti-Reverse)
Arrowhead Line Guide
Reinforced Clutch Cam
Keep R Integrated Hook Keeper
Generation II Hard Anodized Worm Shaft
Low-Friction 6-Way Braking System
Beetle Wing Rapid Access Side Plate
Trick Shop Compatible
Where to Buy: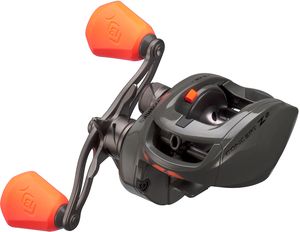 13 Fishing Concept Z SLD Baitcasting Reel
AMAZON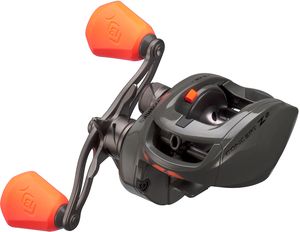 13 Fishing Concept Z SLD Baitcasting Reel - ZSLD2-8.3-RH
TACKLEDIRECT