Ancor Nylon Multi-Stack Disconnects – Marine Grade Connectors
Ancor's Marine Grade™ Nylon Connectors are specifically designed to withstand harsh marine conditions, providing reliable functionality when you're far from shore. They offer the reassurance of superior quality over less expensive automotive terminals alternative. Their construction offers better resistance to the rigorous wear and tear experienced in marine environments.
Why Choose Ancor Marine Grade Connectors
These connectors are constructed using tinned copper and nylon insulators. Tinned copper offers minimal electrical resistance, ensuring efficient functionality. Moreover, it possesses exceptional corrosion resistance. The nylon insulators are easy to crimp and resist splitting, thereby preventing the need for re-crimping or adding tape. Additionally, our connectors feature a funnel entry barrel designed for effortless, secure wire gripping.
Product Specifications
Tab size: 1/4″ (6.4mm)
Insulator: Nylon
Double crimp, funnel entry, UL 310
Multi-Stack Disconnect Packs
The nylon wires in our disconnect packs come with added protection against sunlight, gasoline, oil, and various chemicals. The product features a double crimp, funnel entry design that guides the wire into the right position and prevents strand turnback. The crimp ridge is designed to align with the crimp tool, eliminating the risk of miscrimps. The brass sleeve crimps on the wire insulation provide strain relief and prevent fatigue.
Dimensions and Compatibility
.250 (6.4 mm) tab size
Suitable for wire gauges 16-14
Design: Double crimp, funnel entry UL 310
Warning
This product may expose you to chemicals including di(2-ethylhexyl)phthalate (dehp), which is known to the State of California to cause cancer, birth defects, or other reproductive harm. For further details, please refer to P65Warnings.ca.gov.
Available Packs
16-14 Nylon Multi-Stack Disconnects – 3-Pack
16-14 Nylon Multi-Stack Disconnects – 100-Pack
16-14 Nylon Multi-Stack Disconnects – 25-Pack
Where to Buy: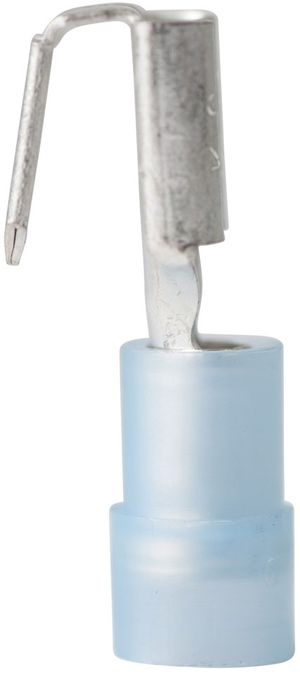 Ancor Nylon Multi-Stack Disconnects
AMAZON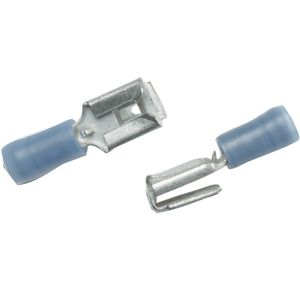 Ancor Nylon Multi-Stack Disconnects
WESTMARINE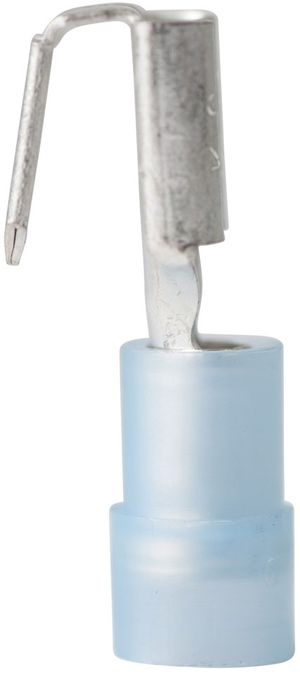 Ancor Nylon Multi-Stack Disconnects - 16-14 - 3 Pack
TACKLEDIRECT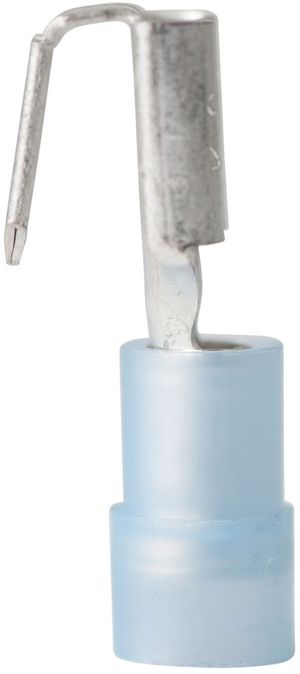 Ancor Nylon Multi-Stack Disconnects - 16-14 - 100 Pack
TACKLEDIRECT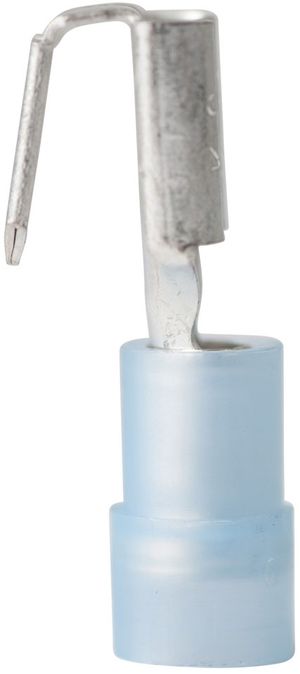 Ancor Nylon Multi-Stack Disconnects - 16-14 - 25 Pack
TACKLEDIRECT