FLIR M232 Pan/Tilt Marine Thermal Camera Overview
The FLIR M232 Marine Thermal Night Vision Camera is FLIR's most affordable and smallest sea thermal night vision camera that has pan and tilt capabilities. Its features include a clear thermal resolution of 320×240 and a 4x digital zoom, facilitated by the latest generation Boson™ thermal core, which enables boaters to see clearly at night.
Integration with Raymarine Axiom
When paired with a Raymarine Axiom display, the M232 leverages FLIR's ClearCruise™ intelligent thermal analytics technology to provide boaters with superior awareness and safety. ClearCruise™ delivers visual and audible alerts when "non-water" objects such as boats, obstacles, or navigation markers are detected.
Simple Installation and High-definition Imaging
Multiple manufacturers support easy plug-and-play installation. A detailed, crisp image quality of up to 720p high definition can be enjoyed right on your MFD via standard video over IP. A optional IP to Analog video converter exists for connecting the M232 to regular video monitors or MFDs without video over IP support.
Enhanced Navigation and Safety
The M232 promotes safety by aiding in the visibility of objects such as bridges, docks, buoys, and other vessels both night and day. It also aids in the quick discovery of people in the water in case of emergencies, surpassing the efficiency of spotlights and radar alone.
Long-range Optimized Viewing
The M232 ensures optimal horizon-to-horizon viewing with a clear 320 x 240 resolution. It includes a 4x digital zoom for efficient long-range performances.
Key Features:
High resolution 320 x 240 thermal imager with a 24° horizontal field of view
4x digital zoom for long-range viewing
Pan and tilt housing for all-round vision
Ultra-compact, lightweight housing suitable for any vessel
Detect an overboard person up to 1,500′ away
Identify a small vessel up to 0.67 nautical miles away
Easy installation and viewing on multiple MFDs with video over IP
Option to integrate with JCU3 joystick control or many leading MFD brands
An optional IP to Analog video converter for legacy MFD support or video monitor
Compatibility:
The M232 offers simplified ethernet connectivity to multifunction displays from brands including Raymarine, Garmin, Simrad, Lowrance, B&G, and Furuno. Note: The Garmin Power over Ethernet (PoE) isolation coupler is required for all installations when connecting non-Garmin equipment regardless of whether they use PoE or not.
Items in the Box:
A thermal camera
A thermal camera base-seal
Fasteners
Two self-adhesive decals
Adapter and power cables
A top-down riser kit and relevant documentation
Note that the inclusion of right-angled RayNet and Power cables makes hardware suitable for mounting on surfaces up to 25.4mm thick. For thicker surfaces, it might be necessary to use RayNet and Power cables with straight connectors, which are available separately.
Important: As per U.S. Export Administration Regulations, these commodities, technology, or software can only be exported from the U.S. or transferred to a third party. Any diversion contrary to U.S. law is prohibited.
Where to Buy: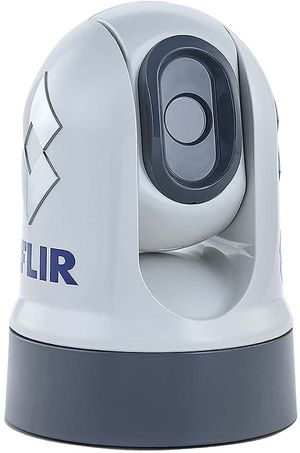 FLIR M232 Pan/Tilt Marine Thermal Camera
AMAZON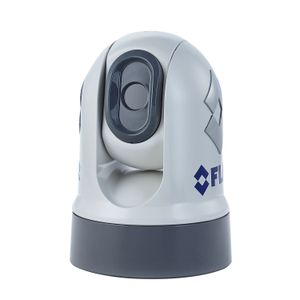 Flir M232 Pan and Tilt Marine Thermal Night Vision Camera
WESTMARINE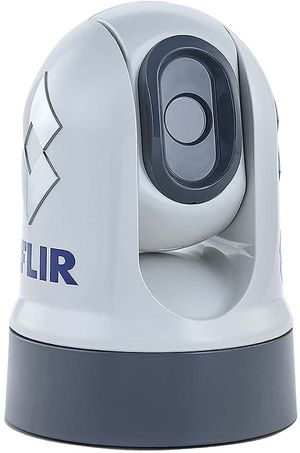 FLIR M232 Pan/Tilt 9Hz Marine Thermal Camera - E70354
TACKLEDIRECT