13 Fishing Concept C2 Baitcast Reel – Speficications and Features
Featuring an exceptional combination of lightness and high-quality features, the 13 Fishing® Concept C2 Baitcast Reel is designed for tournament-level efficiency. This 2nd generation reel is ideal for consistent daily casting and catching due to its low weight of under 6 oz.
Constructed from Cast Iron Carbon, the reel's frame is rigid and lightweight, offering more strength than aluminum and unparalleled resistance to corrosion.
The Hamai-cut, Ti-Armor Aluminum drive gear provides smooth operation and is three times more resistant to environmental corrosion.
Featuring the exclusive High Spin Spool System, the reel enhances casting distance.
The easy-to-adjust Low-Friction Braking and spring-loaded Beetle Wing Rapid Access sideplate are included among its innovative performance features.
The 8+1 ball-bearing system, which includes High Spin corrosion-resistant Japanese spool bearings, stainless steel system bearings, and Dead Stop anti-reverse bearing with a reinforced clutch cam, offers top-quality performance.
The Bulldog Carbon Drag incorporates six oversized carbon drag discs offering up to 25 lbs. of stopping power.
An added feature is the replaceable KeepR Integrated Hook Keeper.
The 13 Fishing Modus C2 Baitcasting Reels, with features such as Japanese Hamai cut aluminum gears and high-spin spool bearings, outperforms other reels in its price range by a significant margin.
The reel also includes an 18lb Multi-Material Drag System and Dead Stop Anti-Reverse, ensuring ample power to pull large fish from their hiding spots. The 6-way centrifugal braking system makes precision casting possible and can be adjusted according to your needs. Apart from these, the reel features integrated Hook Keep R, Modus Handle Knobs, Arrowhead Line Guide System, ported Aluminum Spool, and seven total bearings.
This powerful, high-quality reel serves as an ideal tool for anglers at all skill levels, providing value and tournament-level performance.
Where to Buy: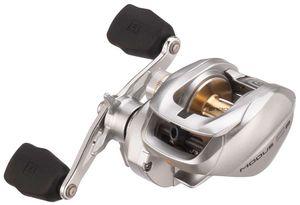 13 Fishing Concept C2 Baitcast Reel
AMAZON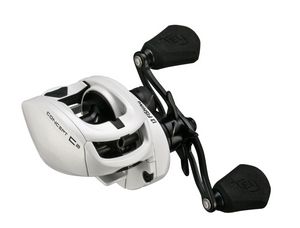 13 Fishing Concept C2 Baitcast Reel
BASSPRO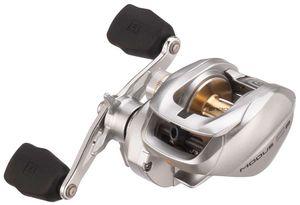 13 Fishing Modus C2 Baitcasting Reel - MODC2-8.1-LH
TACKLEDIRECT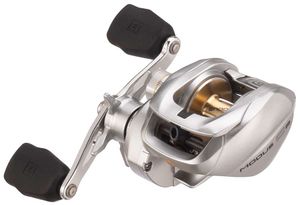 13 Fishing Modus C2 Baitcasting Reel - MODC2-8.1-RH
TACKLEDIRECT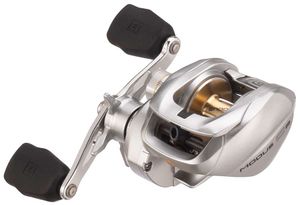 13 Fishing Modus C2 Baitcasting Reel - MODC2-6.6-RH
TACKLEDIRECT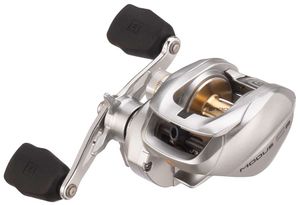 13 Fishing Modus C2 Baitcasting Reel - MODC2-6.6-LH
TACKLEDIRECT