13 Fishing Meta Casting Rod: Professional-Grade Performance within Reach
Introducing the meticulously designed 13 Fishing Meta Casting Rods, delivering professional-grade performance at an accessible value. These rods are designed for day-in, day-out usage, as evidenced by their rigorous testing by famed angler Gerald Swindle. The assortment of bass rods offered suit a diverse range of techniques adroitly.
Varied Material, Enhanced Functionality
The rods are constructed from different blank materials with the aim of enhancing performance for specific techniques. Casting and spinning rod models are made with a new generation Japanese PVG36T carbon blank. These provide remarkable sensitivity and backbone. On the other hand, the cranking models possess thin-wall fiberglass blanks to ensure a softer, more parabolic action. This is especially beneficial for crankbait fishing and other moving bait techniques.
Comfort and Durability
All models are equipped with EVA split grip handles for superior comfort and American Tackle guides with Dura Lite Inserts for durability.
Affordable High Performance
The 13 Fishing Meta series comprises rods that offer dependable high performance without a hefty price tag. These rods have been personally tuned by the "GMAN" himself, assuring you a product that offers just what you need.
Casting Rod Features:
Japanese PVG36T Blank Construction
Designed with Zonal Action Technology (ZAT2)
Premium Japanese Split Grip EVA handle
Evolve Custom Reel Seat
Stainless Steel American Tackle Guides with Dura Lite Inserts
Evolve Open End Hook Keeper
5 Year Limited Warranty
Cranking Rod Features:
Thin Wall Fiberglass Blank Construction
Premium Japanese Split Grip EVA handle
Evolve Custom Reel Seat
Stainless Steel American Tackle Guides with Dura Lite Inserts
5 Year Limited Warranty
Where to Buy: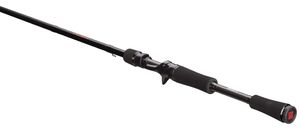 13 Fishing Meta Casting Rod
AMAZON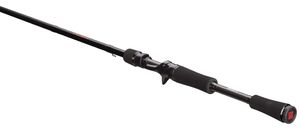 13 Fishing Meta Casting Rod - MTGC73MH
TACKLEDIRECT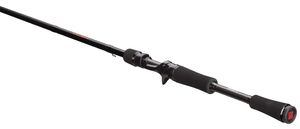 13 Fishing Meta Casting Rod - MTGC72MH
TACKLEDIRECT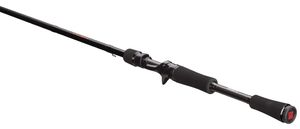 13 Fishing Meta Casting Rod - MTGC76MH
TACKLEDIRECT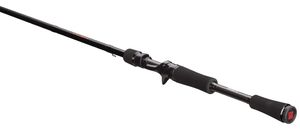 13 Fishing Meta Casting Rod - MTGC68M
TACKLEDIRECT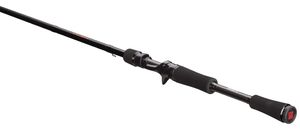 13 Fishing Meta Casting Rod - MTGC76H
TACKLEDIRECT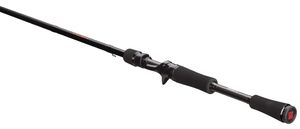 13 Fishing Meta Casting Rod - MTGC73H
TACKLEDIRECT
13 Fishing Meta Casting Rod - MTGC74MH
TACKLEDIRECT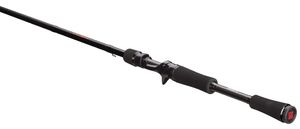 13 Fishing Meta Casting Rod - MTGC7M
TACKLEDIRECT