13 Fishing Rely Black 2 Spinning Rod
As a superb choice for novice fishing enthusiasts and for those seeking exceptional value, the 13 Fishing Rely Black 2 Spinning Rod is matchless in its price category for its premier strength and performance. It is constructed around a resilient yet lightweight PVG 24T blank and comes fitted with Evolve Stainless Steel Alconite Guides, ensuring the Rely Black 2 far surpasses expectations given its competitive pricing.
Constructed with a fine balance between casting reach and fish battling strength, the Defy Black 2 carries a perfect taper to launch baits to their utmost distance. Concurrently, it maintains a responsive, ample backbone to successfully tackle any fish. The fishing rod also features a custom Evolve Seamless Reel Seat and comfortable EVA split grip handles, promoting comfort for all-day fishing.
Features:
Japanese 24 Ton PVG24T Blank Construction
Evolve Stainless Steel Alconite Guides
Evolve Snaggle Tooth Hook Keeper
Custom Evolve Seamless Reel Seat
High Density Japanese EVA Split Grip Handle
Where to Buy: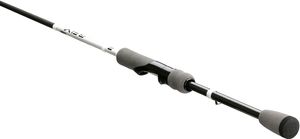 13 Fishing Rely Black 2 Spinning Rod
AMAZON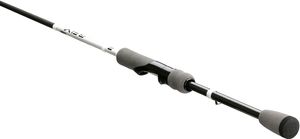 13 Fishing Rely Black 2 Spinning Rod - RB2S67M
TACKLEDIRECT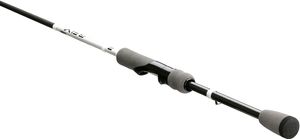 13 Fishing Rely Black 2 Spinning Rod - RB2S71M
TACKLEDIRECT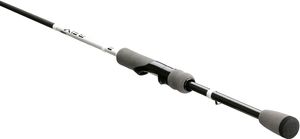 13 Fishing Rely Black 2 Spinning Rod - RB2S67ML
TACKLEDIRECT