3M Finesse-It II Finishing Material
The 3M Finesse-It II Finishing Material is specially designed to eliminate fine scratches left behind by compounding. It is highly recommended to use this product prior to applying a protective layer of wax to the surface. The finishing material yields superior results when applied mechanically.
Key Features
Eradicates abrasive sand scratches and other minor defects on the paint surface.
Provides a high-gloss, wet-look finish.
Does not contain any wax or silicone.
Effectively removes minor scratches and light oxidation.
Where to Buy: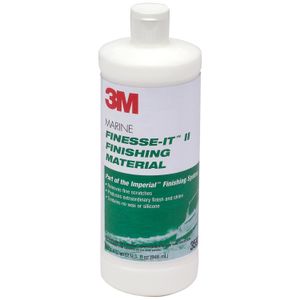 3M Finesse-It II Finishing Material
AMAZON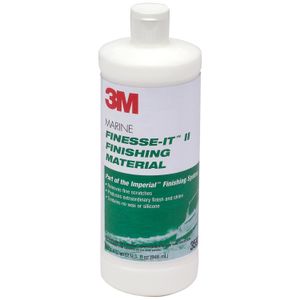 3M Finesse-It II™ Finishing Material, Quart
WESTMARINE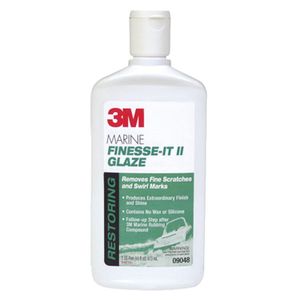 3M Finesse-It II™ Finishing Material, Pint
WESTMARINE