Flir MD-324 Fixed-Mount Thermal Night Vision Camera
Be informed that these commodities, software, or technology can only be exported from the United States or transferred to a third party subject to the U.S. Export Administration Regulations. Violation of U.S. law by diversion is not allowed.
Sail with enhanced awareness and safety using the Flir MD-324 Fixed-Mount Thermal Night Vision Camera. Acquiring comprehensive view day and night is invaluable. This marine camera allows for a thermal, rather than light-dependent, perspective, offering undiminished viewing even in total darkness. Spot potential obstacles such as mooring balls and rocks, detect small boats, kayaks or channel markers and identify landmarks such as docks, inlets and jetties effortlessly. Overboard individuals or pets can be located immediately in any condition.
Key Features
Total Visibility:The camera provides a clear 24° x 18° field of vision and a 320 x 240 VOx Microbolometer for optimal night viewing, made clearer by FLIR Proprietary Digital Detail Enhancement™ image processing.
Choose Your View:Multiple automatic settings enable optimal view for various activities, including rearview mode, night running, night docking, day running and man overboard. The camera can pan sideways 30° in either direction from center and tilt +34° and -27° to achieve best perspective. 2x zoom available and view controlled with included BNC-to-RCA video out adapter.
FLIR App Functionality: Enables control of all FLIR Thermal imaging, night vision and infrared cameras from Apple devices. Features include quick browsing of cameras, automatic discovery and configuration, night, thermal or TV signal control and video and snapshots capture.
Compact Design: Specifically engineered for limited space on boats with unobtrusive mountings.
Robust Construction: Designed to endure the extreme conditions on a boat, the MD series can withstand high winds and has been tested for resistance against salt mist, vibration, sand and dust and is rated IPX6 for water resistance. Comes with a two year warranty.
Efficient Design: Low power requirements and seamless network integration through an ethernet connection.
What's in the Box:MD-324 Fixed Mount Marine Thermal Camera, Mounting Hardware, BNC-to-RCA adapter, Operator Manual CD, Two Year Warranty

.
Designed for smaller cruising, fishing, and sailing vessels, the MD-Series is compact and lightweight, measuring only 5.9″ in diameter and 7″ high. Its slim profile easily mounts on T-top, cabin roof, radar arch, or mast for an unobtrusive look. Click here for more information on exporting FLIR products.
Where to Buy: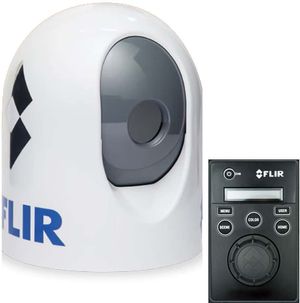 Flir MD-324 Fixed-Mount Thermal Night Vision Camera
AMAZON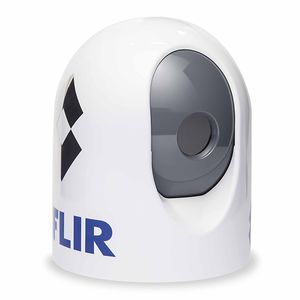 Flir MD-324 Fixed-Mount Thermal Night Vision Camera
WESTMARINE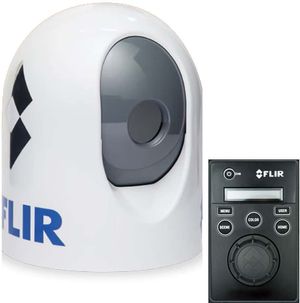 FLIR MD-324 Static Thermal Night Vision Cam w/ Joystick - 432-0010-11-00
TACKLEDIRECT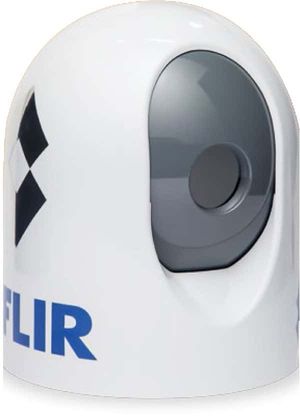 FLIR MD-324 Static Thermal Night Vision Camera - 432-0010-01-00
TACKLEDIRECT