GoPro HERO4 Silver Edition Waterproof Video Camera
The HERO4 Silver Edition is the first GoPro to feature an integrated touch display. This design enhances the camera's control as well as its capabilities for framing shots and playing back content. Its ultra-convenience can be experienced through viewing, tapping, and swiping on the screen. Its video capture capabilities include 1080p60 and 720p120 with lifelike clarity.
The camera also captures high-quality 12MP pictures at an impressive speed of 30 frames per second. The HERO4 Silver Edition also comes with several new features to enhance the user's experience. These include HiLight Tag for marking key moments and QuikCapture for immediate recording with a single button press. Being waterproof up to 131 feet, along with the convenience of a touch display, makes the HERO4 Silver Edition very versatile and captures professional-quality images.
Features
Built-In Touch Display: Great for framing shots, adjusting settings, and playing back videos or photos.
Professional Video Quality: Stunning 1080p60 and 720p120 video recording.
Fast, Powerful Photo Capture: High-quality 12MP photos at speeds of up to 30 fps.
Built-In Wi-Fi and Bluetooth: Enhanced connectivity to the GoPro App and Smart Remote.
HiLight Tag: Allows you to highlight key moments for easy playback, editing, and sharing.
QuikCapture: Quickly start recording with the simple press of a button.
Protune: Supports cinema-quality capture and manual control of color, ISO limit, exposure, and more.
Night Photo and Night Lapse: Adjustable exposure settings for upto 30 seconds.
SuperView: Provides an immersive wide-angle field of view.
Auto Low Light: Optimal frame rate adjustment for low-light performance.
High-Performance Audio: Captures clean, high fidelity sound with nearly twice the dynamic range.
Improved Camera Control: Simplified menus and quick access to camera settings.
Ultra Wide-Angle Glass Lens: Captures immersive footage of your world.
Selectable FOV: Offers ultra wide, medium, and narrow perspectives.
Durable and Waterproof: Withstands extreme environments and conditions up to 131ft underwater.
Wearable and Mountable: Captures immersive self-portraits during activities.
Compatible with GoPro Mounts: Different perspectives and activities can be captured with 60+ mounts and accessories.
GoPro App and Software: Remote camera control and effortless creation of GoPro-style videos.
What's Included
HERO4 Silver Camera with Built-In Touch Display
Standard Housing 131ft deep
Skeleton and Touch Backdoors
Rechargeable Battery
Curved Adhesive Mount
Flat Adhesive Mount
Quick Release Buckles
3-Way Pivot Arm
USB Cable
1160mAh Lithium-ion Rechargeable Battery for HERO4 Black or HERO4 Silver camera
Where to Buy: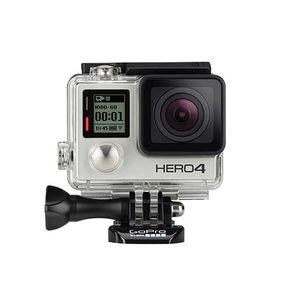 Gopro HERO4 Silver Edition Waterproof Video Camera
AMAZON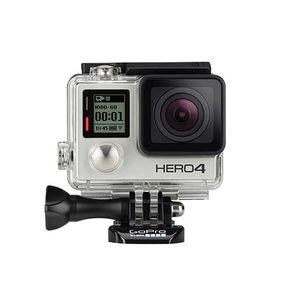 Gopro HERO4 Silver Edition Waterproof Video Camera
WESTMARINE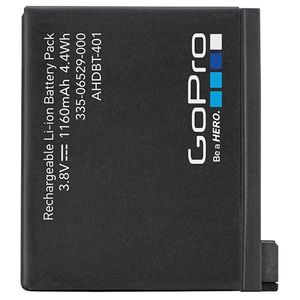 Gopro Rechargeable Battery—HERO4
WESTMARINE