Shimano Stella SW C Spinning Reel
The Shimano Stella SW C Spinning Reel is designed with "absolute power" as its core aim. This updated innovation in Shimano's Stella range, employing the cutting-edge "SW-X Concept", offers anglers an unrivalled fishing experience.
Highlighted Features
Hagane Gear: This lies at the heart of the reel, providing exceptional strength and longevity through Shimano's innovative technologies. No cutting work is implemented on the drive gear. Instead, a detailed 3D design is used and formulated using Shimano's cold forging technology. This ensures resilience and represents Shimano's ceaseless dedication to durability.
X Protect: Shimano integrates a water repellent coating and a specially crafted, water channeling, labyrinth construction, making the reel highly water-resistant without impeding the lightness and rotation of the gear and rotor.
HAGANE Body: This high-rigidity metal reel body minimizes body flexing, transforming the user's actions directly into cranking power.
X Rigid Rotor: This design employs an aluminum rotor with high rigidity, enhancing angling power. Its mass generates added inertia, easing the use of heavy jigs and high resistance lures.
X Rigid Bail: The titanium alloy wire loop augments overall hardness, providing excellent toughness, impact resistance, lightness and corrosion resistance.
The Shimano Stella SW C Spinning Reels, recent additions to the legacy of the Stella range, set a new standard in durability, power and ease of use for saltwater users. The use of the Shimano signature HAGANE Body is an example of its commitment to innovation, offering a highly rigid metal construction, which provides outstanding impact resistance, limiting body flex under high loads and ensures the internal gears and components stay properly aligned.
Shimano's HAGANE gears are cold-forged for enduring durability and smoothness, and with the inclusion of X-Ship technology in the 2013 Stella SWB, it revolutionized the way anglers target big fish using spinning gear.
For even better performance, the heat sink drag feature lowers the spool surface temperature by as much as 100 degrees, boosting the reel's drag performance. The IPX8 waterproof body, along with the water-resistant construction of X-Protect and X-Shield, protects your investment against harsh saltwater conditions. The Stella SW C is available in 10 models, offering a wide range of line capacities and gear ratios and catering to various saltwater fishing techniques.
Where to Buy: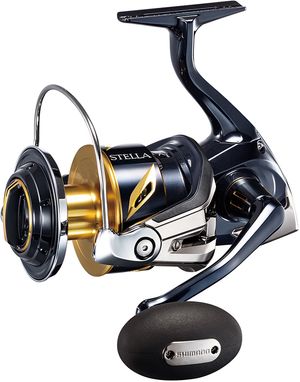 Shimano Stella SW C Spinning Reel
AMAZON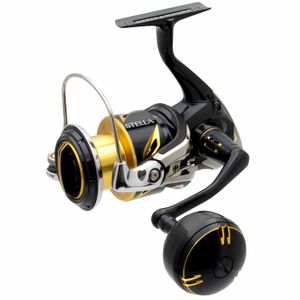 Shimano Stella SW 4000XG C Spinning Reel
WESTMARINE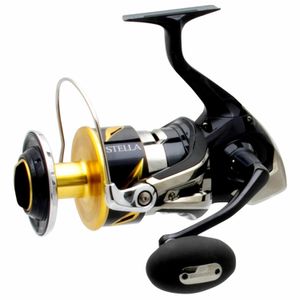 Shimano Stella SW 20000PG C Spinning Reel
WESTMARINE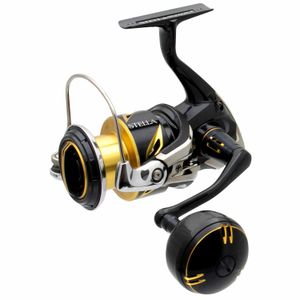 Shimano Stella SW 5000HG C Spinning Reel
WESTMARINE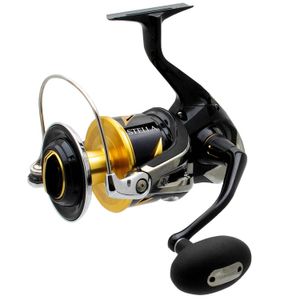 Shimano Stella SW 18000HG C Spinning Reel
WESTMARINE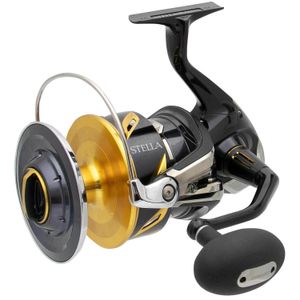 Shimano Stella SW 30000 C Spinning Reel
WESTMARINE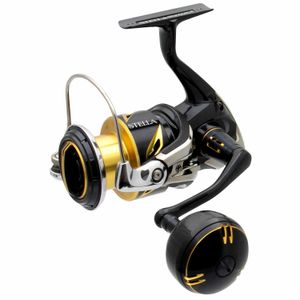 Shimano Stella SW 6000HG C Spinning Reel
WESTMARINE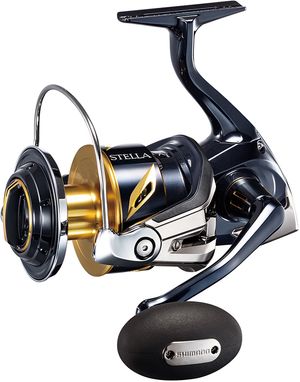 Shimano Stella SW C Spinning Reel - STLSW10000PGC
TACKLEDIRECT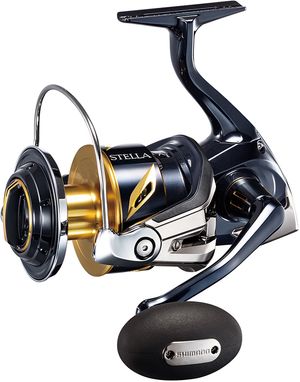 Shimano Stella SW C Spinning Reel - STLSW4000XGC
TACKLEDIRECT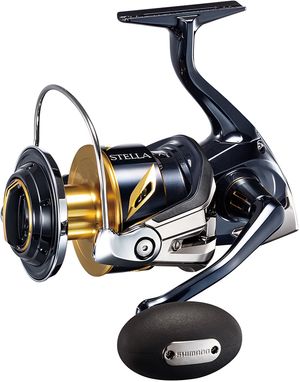 Shimano Stella SW C Spinning Reel - STLSW8000PGC
TACKLEDIRECT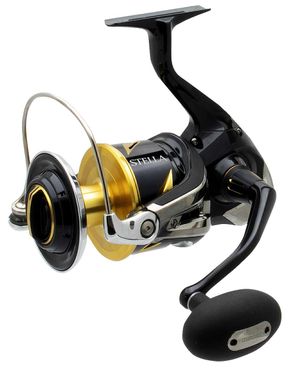 Shimano Stella SW C Spinning Reel - STLSW18000HGC
TACKLEDIRECT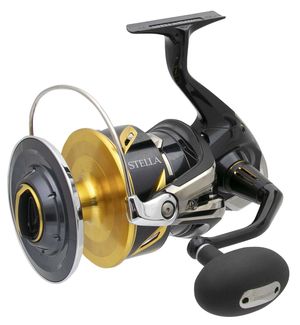 Shimano Stella SW C Spinning Reel - STLSW30000C
TACKLEDIRECT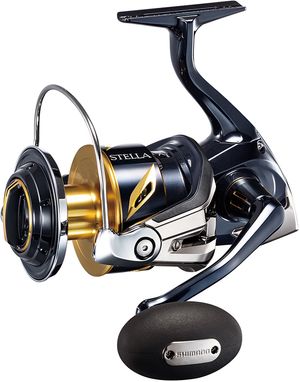 Shimano Stella SW C Spinning Reel - STLSW14000XGC
TACKLEDIRECT