Shimano Talica II TAC16 2-Speed Conventional Reel
The SHIMANO Talica II 2-Speed Conventional Reel showcases an impressively light spool for casting petite live baits. Its High-Efficiency Gears facilitate power-packed performance in both high and low speeds to help tackle large fishes.
Type: Conventional
Material: Cold-forged aluminum frame
Drag: Lever
Ball Bearings: 6
Handle Orientation: Right
Warranty: One year
The EI Anti-Corrosion Surface Treatment – an additional layer of surface treatment – provides over double the corrosion resistance compared to standard anodized reels.
Shimano Talica A 16IIA Two-Speed Lever Drag Conventional Reels
The Shimano Talica 16IIA Two-Speed Lever Drag Conventional Reel has been engineered to thrill steadfast anglers by escalating their fishing expertise. This reel, redefining the performance of a small 2-speed lever drag, boasts of notably smooth reeling and extraordinary drag power.
Highlighting Shimano's Infinity Drive Technology, users experience up to 30% lighter rotation even in strenuous scenarios, thanks to the uniquely constructed drag design. The X-Protect technology ensures the reel's durability against the elements whilst maintaining a nimble feel. Constructed with the HAGANE Body, which is designed from rigid aluminum, it minimizes body distortion, warp, and flex, thereby enabling seamless reeling under intense conditions.
This reel's sleek design entails a 6% reduced palming side plate and an updated S-Compact body configuration that enhances maneuverability and control. With its compact yet power-packed design, the Talica A is suitable for casting live baits, light trolling, jigging, and more. The Talica A reels come pre-installed with an L. R. S. (Long Range Special) style drag cam, designed to accommodate maximum drag output for heavy line configurations.
With Talica, prioritizing smooth drag is paramount. The possibility of utilizing 3 to 4 line classes heavier than the norm makes Talica an enticing choice since it leads to less time contending with the tackle, and more with the fish. The Talica Single speeds can efficiently handle up to 100 pound of Power Pro Hollow-Ace with short Fluorocarbon topshots, perfect for big game fishing.
Where to Buy: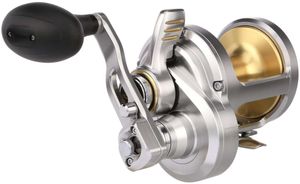 Shimano Talica II TAC16 2-Speed Conventional Reel
AMAZON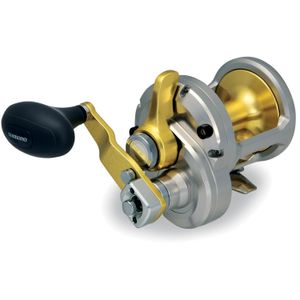 Shimano Talica II TAC16 2-Speed Conventional Reel
WESTMARINE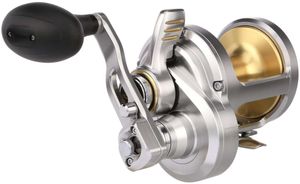 Shimano Talica A Two-Speed Lever Drag Conventional Reel - TAC16IIA
TACKLEDIRECT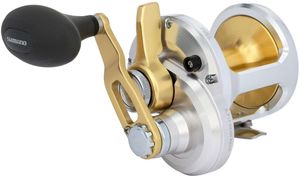 Shimano Talica Single Speed Lever Drag Reel - TAC16
TACKLEDIRECT