Features of the 13 Fishing AL13 Spinning Reel
The 13 Fishing AL13 Spinning Reel is designed to provide potent performance with top-tier durability. Crafted with a focus on inshore environments, it brings forth the resilience needed to withstand the harsh conditions of saltwater fishing.
Durable Construction
Completely made of aluminum, the AL13 Spinning Reel is both light and strong. It expertly resists flex and distortion, even under strenuous loads.
The gearbox is tightly sealed and made from aluminum, efficiently protecting against daily exposure to saltwater.
Further fortifying its resilience is a durable ceramic line roller.
High Performance
The AL13 Spinning Reel features CNC machined gears that allow for smooth, easy winding. The 9-ball bearing construction only adds to this seamless performance.
With the Cool Stop Drag System, this reel offers smooth drag payouts and an impressive stopping power.
It is versatile enough to handle striper cows, bull reds, and the elusive silver kings.
Additional Features
All-aluminum construction
Coolstop Drag system
Sealed aluminum gearbox
Ceramic line roller
Z Cast + CNC machined drive gear
Oversized handle knob
A total of 9 ball bearings
Provides instant anti-reverse
Offers options for speed and power gear ratios
Where to Buy: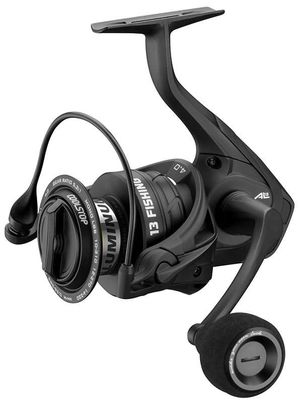 13 Fishing AL13 Spinning Reel
AMAZON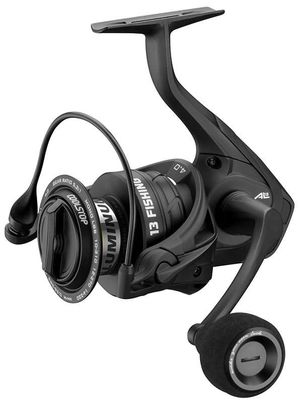 13 Fishing AL13 Spinning Reel - AL13-5.2-4.0
TACKLEDIRECT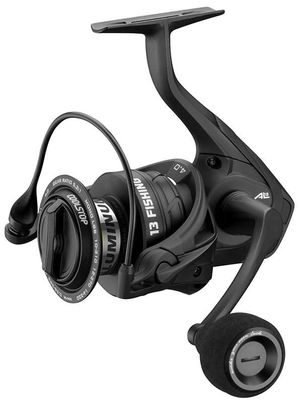 13 Fishing AL13 Spinning Reel - AL13-5.2-3.0
TACKLEDIRECT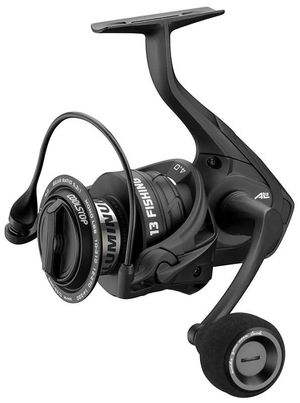 13 Fishing AL13 Spinning Reel - AL13-5.2-6.0
TACKLEDIRECT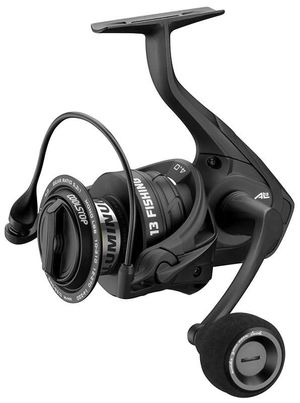 13 Fishing AL13 Spinning Reel - AL13-5.2-2.0
TACKLEDIRECT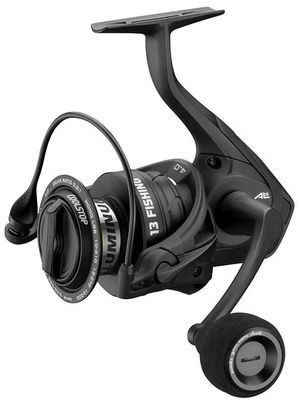 13 Fishing AL13 Spinning Reel - AL13-6.2-3.0
TACKLEDIRECT