The Uniquely Innovative Jabber Jaw Fishing Lures by 13 Fishing
Distinct among fishing lures, the 13 Fishing Jabber Jaw sit at the pinnacle of innovation, specifically crafted for effective bass fishing. They combine stellar features from two incredibly efficient bass fishing lures, creating a unique hybrid squarebill crankbait model.
Special Features of Jabber Jaw Lures
The Jabber Jaw series swapped the conventional clear plastic bill seen in most squarebill crankbaits for a pivoting metal blade, akin to those found on bladed jigs. This swap leads to significant enhancements in the lure, including:
An exaggerated wobble and body roll,
Intense vibration like chatterbaits,
Metallic chatter when the blade hits the metal "cheeks" on each side of the mouth, resonating through the water to attract fish.
In a typical squarebill fashion, Jabber Jaw lures deflect off hard cover and obstacles, preventing hang-ups and triggering abrupt directional changes known to induce reaction strikes.
Additional Attributes
Equipped with 3D eyes, vibrant paint jobs, and supreme quality VMC treble hooks, the Jabber Jaw is built to captivate those who enjoy cranking squarebills or bladed jigs over shallow water structures.
The Introduction of the Jabber Jaw Deep
13 Fishing expands its successful range with the Jabber Jaw Deep Hybrid Squarebill Crankbait. Emulating its predecessor's unique design and signature chattering, the Jabber Jaw Deep offers a deeper dive, making it an optimal choice for offshore deeper structure fishing. Similar to the original Jabber Jaw, the Deep variant provides an exaggerated wobble and body roll, along with the intense vibrations and chatter that attracts fish.
With its 3D eyes, stunning paintwork, and superior VMC treble hooks, the Jabber Jaw Deep's unique attributes are sure to appeal to those seeking to explore offshore, deeper fishing zones.
Where to Buy: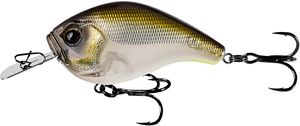 13 Fishing Jabber Jaw Hybrid Squarebill Crankbait
AMAZON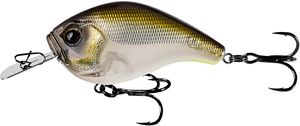 13 Fishing Jabber Jaw Hybrid Squarebill Crankbait - Lucky Charm
TACKLEDIRECT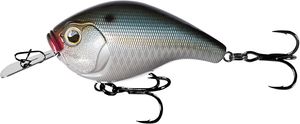 13 Fishing Jabber Jaw Hybrid Squarebill Crankbait - Natty Light
TACKLEDIRECT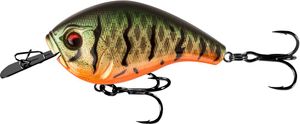 13 Fishing Jabber Jaw Hybrid Squarebill Crankbait - Green Craw
TACKLEDIRECT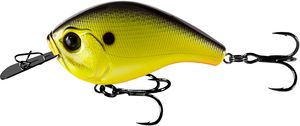 13 Fishing Jabber Jaw Hybrid Squarebill Crankbait - Tweetie Pie
TACKLEDIRECT

13 Fishing Jabber Jaw Deep Hybrid Squarebill Crankbait - Green Craw
TACKLEDIRECT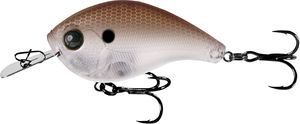 13 Fishing Jabber Jaw Hybrid Squarebill Crankbait - Green Gizzard Shad
TACKLEDIRECT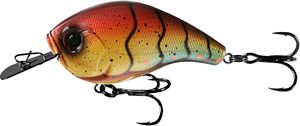 13 Fishing Jabber Jaw Hybrid Squarebill Crankbait - Fire and Ice Craw
TACKLEDIRECT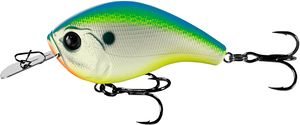 13 Fishing Jabber Jaw Hybrid Squarebill Crankbait - Citrus Shad
TACKLEDIRECT

13 Fishing Jabber Jaw Deep Hybrid Squarebill Crankbait - Citrus Shad
TACKLEDIRECT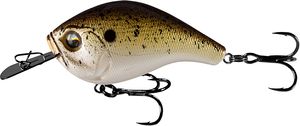 13 Fishing Jabber Jaw Hybrid Squarebill Crankbait - Truffle Butter
TACKLEDIRECT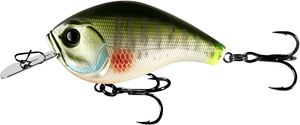 13 Fishing Jabber Jaw Hybrid Squarebill Crankbait - Dream Gill
TACKLEDIRECT

13 Fishing Jabber Jaw Deep Hybrid Squarebill Crankbait - Mudbug Punch
TACKLEDIRECT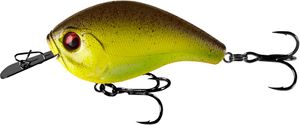 13 Fishing Jabber Jaw Hybrid Squarebill Crankbait - Chart Root Beer
TACKLEDIRECT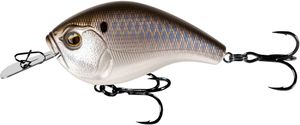 13 Fishing Jabber Jaw Hybrid Squarebill Crankbait - Black Back Shad
TACKLEDIRECT

13 Fishing Jabber Jaw Deep Hybrid Squarebill Crankbait - Natty Light
TACKLEDIRECT

13 Fishing Jabber Jaw Deep Hybrid Squarebill Crankbait - Olive Shad
TACKLEDIRECT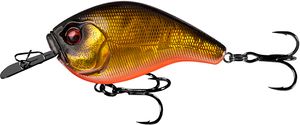 13 Fishing Jabber Jaw Hybrid Squarebill Crankbait - Goldilocks
TACKLEDIRECT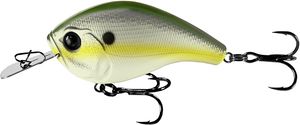 13 Fishing Jabber Jaw Hybrid Squarebill Crankbait - Olive Shad
TACKLEDIRECT

13 Fishing Jabber Jaw Deep Hybrid Squarebill Crankbait - Tweetie Pie
TACKLEDIRECT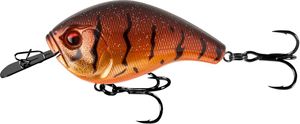 13 Fishing Jabber Jaw Hybrid Squarebill Crankbait - Diamond Craw
TACKLEDIRECT

13 Fishing Jabber Jaw Deep Hybrid Squarebill Crankbait - Day Old Guac
TACKLEDIRECT

13 Fishing Jabber Jaw Deep Hybrid Squarebill Crankbait - Diamond Craw
TACKLEDIRECT