ACR Electronics RapidDitch™ Express Bag – Buoyant Abandon Ship Survival Gear Bag
The ACR® RapidDitch™ Express Bag is the optimal solution for the organization and accessibility of crucial safety gear and personal belongings, designed specifically for swift evacuation procedures during emergency situations. Engineered with additional buoyancy features, this survival bag can float up to 15 lbs of equipment. The reflective exterior surface contributes significantly to visibility, thereby accelerating the detection by Search and Rescue teams.
This top-quality, water-resistant fabric bag is resilient against even the most relentless elements, including salt water. The zippers, designed to be self-repairing and corrosion-resistant, add a layer of durability to the overall endurance of the bag. The RapidDitch Express Bag has a unique shoulder strap tethering system that heightens safety measures. This is done by quickly converting the straps into two 4-foot safety harnesses, which ensures everyone in the party stays within arm's length while in water.
To augment survival chances, the sturdy RapidDitch Express Bag is packed with numerous pockets, tethers, and loops for ready access to safety equipment.
Key Features:
Organizes survival gear for easy access
Ability to float up to 15 lbs of gear
Incorporates corrosion-resistant zippers
Reflective exterior surface for quicker spotting by rescue teams
Manufacturer model #: 2279
Where to Buy: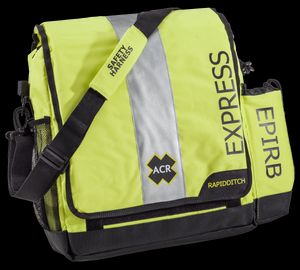 Acr Electronics RapidDitch Express Bag - Buoyant Abandon Ship Survival Gear Bag
AMAZON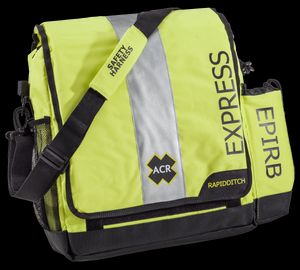 ACR RapidDitch Express Bag - Buoyant Abandon Ship Survival Gear Bag
BASSPRO