Ancor Heat Shrink Butt Connectors: Quick and Efficient Wiring Solution
The Ancor Heat Shrink Butt Connectors stand out as a fast, reliable, and waterproof solution for joining wires, especially for marine applications where durability is paramount. They surpass their automotive equivalents in their remarkable resilience to challenging marine environments.
Every connector boasts a heat-activated adhesive embedded in the tubing sleeve. This ensures a watertight seal, thus protecting the wires from water and relieving strain and vibrations. The seamless barrels are optimised to secure wires firmly with minimal effort while ensuring robust connectivity. The wire-specific sizes further facilitate a steadfast connection.
Bulk packaging options come in clear, reusable jars with handy flip-up lids to simplify connector identification. Additionally, the Ancor Single Crimp Ratcheting Wire Terminal Crimper guarantee a correct crimp and a secure connection every time, aligning with the ABYC (American Boat and Yacht Council) Guideline 11.14.3.8.
Key Features of Ancor Heat Shrink Butt Connectors
Heat-activated adhesive integrated into the heat shrink tubing sleeve
Forms a watertight seal when shrunk
Corrosion-resistant due to tinning
Pure copper used for maximum current flow
The brazed seam guarantees maximum strength
Easy-to-crimp insulators that don't split
Specifically designed to withstand marine conditions
The design of the barrels allows for a tight grip on wires with minimal effort
Product Varieties
These connectors come in various sizes, quantities, and packs, all tailored to meet diverse wiring needs. Each connector features Cross Linked polyolefin tubing which is substantially stronger than PVC and has superior resistance to burns.
The heat-activated adhesive lining provides an impermeable seal against elements such as saltwater, oil, acids, and sunlight, plus it offers strain relief. A preferred choice of experts, the Nylon insulator is Marine Grade resistant to sunlight, water, oil, chemicals, vibration, and cut-through damage.
Specifications:
UL Listed and CSA Recognized
Has the highest shrink ratio, shrinking to 1/3 of original size
Shrinks at 257 deg. F/125 deg. C, with an operating temperature range of 40 deg. C to 110 deg. C
Offers a watertight seal and ultimate vibration and strain relief when shrunk
Wire range varies depending on the connector type
Please note: These products may expose you to chemicals such as di(2-ethylhexyl)phthalate (dehp), known to the State of California to potentially cause cancer, birth defects, or other reproductive harm. More information is available at P65Warnings. ca. gov.
Where to Buy: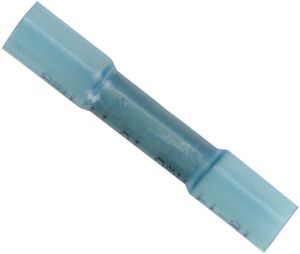 Ancor Heat Shrink Butt Connectors
AMAZON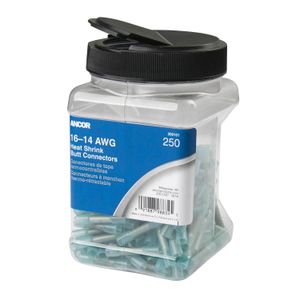 Ancor 16-14 AWG Heat Shrink Butt Connectors, Blue, 250-Pack
WESTMARINE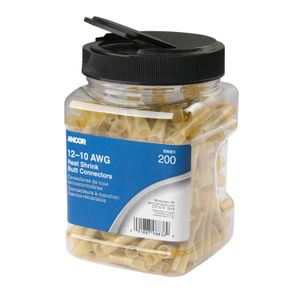 Ancor 12-10 AWG Heat Shrink Butt Connectors, Yellow, 200-Pack
WESTMARINE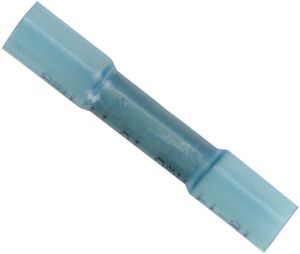 Ancor Heat Shrink Butt Connectors - 16-14 AWG - 500 Pack
TACKLEDIRECT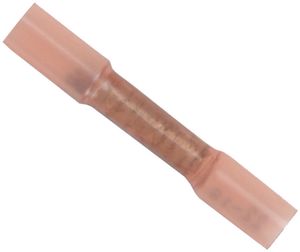 Ancor Heat Shrink Butt Connectors - 22-18 AWG - 25 Pack
TACKLEDIRECT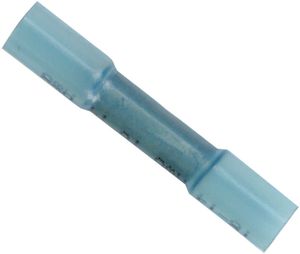 Ancor Heat Shrink Butt Connectors - 16-14 AWG - 3 Pack
TACKLEDIRECT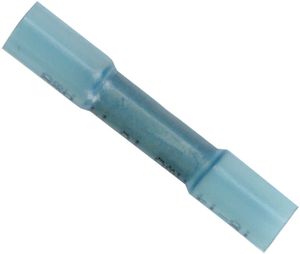 Ancor Heat Shrink Butt Connectors - 16-14 AWG - 100 Pack
TACKLEDIRECT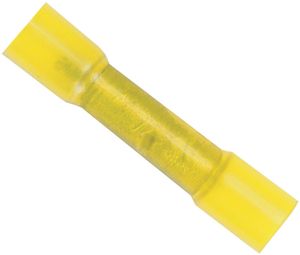 Ancor Heat Shrink Butt Connectors - 12-10 AWG - 3 Pack
TACKLEDIRECT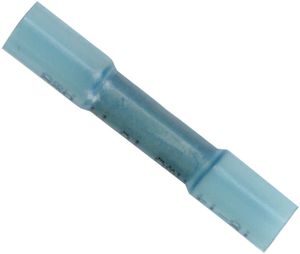 Ancor Heat Shrink Butt Connectors - 16-14 AWG - 25 Pack
TACKLEDIRECT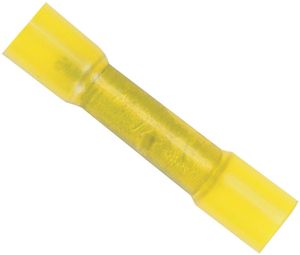 Ancor Heat Shrink Butt Connectors - 12-10 AWG - 25 Pack
TACKLEDIRECT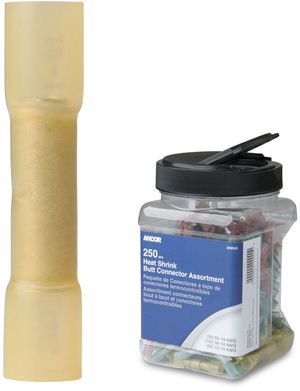 Ancor Heat Shrink Butt Connectors - 12-10 AWG - 250-Pieces - Jar
TACKLEDIRECT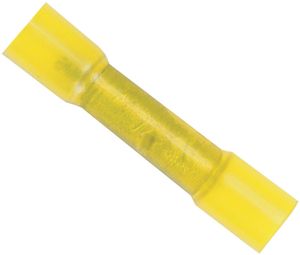 Ancor Heat Shrink Butt Connectors - 12-10 AWG - 100 Pack
TACKLEDIRECT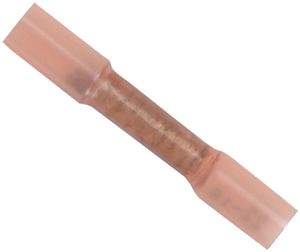 Ancor Heat Shrink Butt Connectors - 22-18 AWG - 500 Pack
TACKLEDIRECT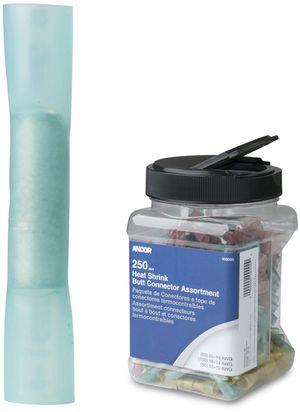 Ancor Heat Shrink Butt Connectors - 16-14 AWG - 250-Pieces - Jar
TACKLEDIRECT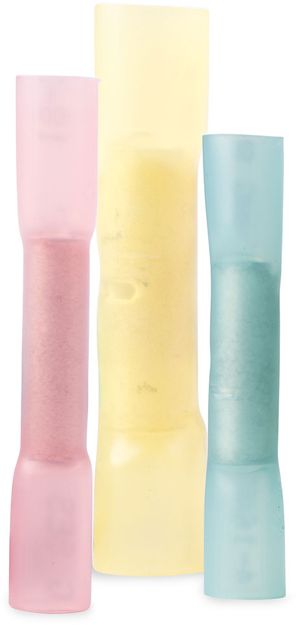 Ancor Heat Shrink Butt Connectors - 22-10 AWG - 10 Pack
TACKLEDIRECT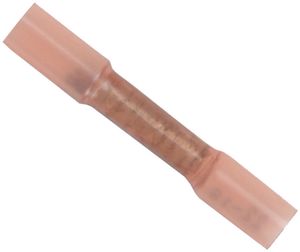 Ancor Heat Shrink Butt Connectors - 22-18 AWG - 100 Pack
TACKLEDIRECT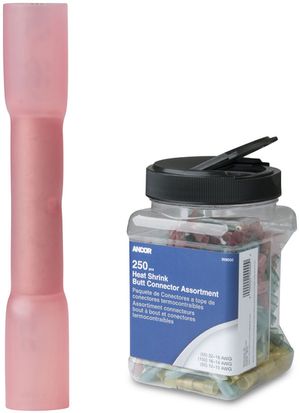 Ancor Heat Shrink Butt Connectors - 22-18 AWG - 250-Pieces - Jar
TACKLEDIRECT
Ancor Heat Shrink Butt Connectors - 22-18 AWG - 3 Pack
TACKLEDIRECT