Ande Fluorocarbon Leader: Quality & Effectiveness
The Ande Fluorocarbon Leader demonstrates remarkable knot strength and underwater invisibility, making it an optimal choice for anglers. This high-quality product exhibits essential traits that seasoned anglers appreciate. Notably, it offers:
Robust knot strength
Exceptional abrasion resistance
Minimal stretch
Ability to sink quickly
Non-absorbency of water
Complete invisibility underwater
These Fluorocarbon Leaders range from 10 lbs to 150 lbs test, and are wound on wrist spools for ease of use during bait rigging, with a length of 50 yards. The Ande FCW50-120 Fluorocarbon Leader maintains all the notable attributes of this series, ensuring durability, efficiency, and a high level of performance.
Where to Buy: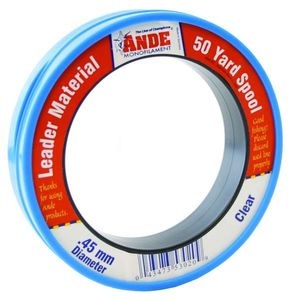 Ande Fluorocarbon Leader
AMAZON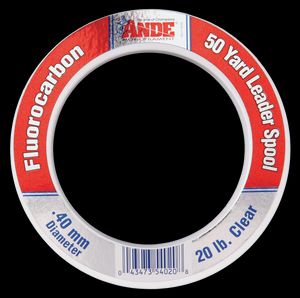 Ande Fluorocarbon 50 Yard Leader
BASSPRO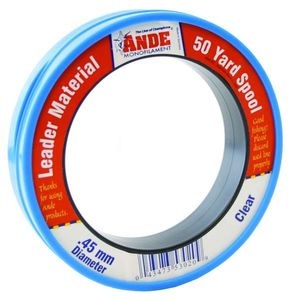 Ande Fluorocarbon Leader - 50yd 120lb Clear - FCW50-120
TACKLEDIRECT