Avet EXW 30/2 2-Speed Lever Drag Big Game Reel
The Avet EXW 30/2 2-Speed Lever Drag Big Game Reel is designed for superior performance and strength, particularly suited for those exceptional strikes. An exceptional blend of remarkable drag power at strike and top-end capability at the margin, the reel is ideal for the discerning angler who values extraordinary precision and power.
Distinguished Features
Unparalleled drag power at strike
High-end strike margin capability
Oversized handle knob for a comfortable grip
Precision-guided CNC-machined lever drag control
Internally, it houses an AveDrag dual caliper system with carbon fiber discs and a titanium brake rotor. It's further fortified by six rubber-sealed stainless steel bearings
External frame is one-piece, entirely CNC-machined in Type 2 anodized finish
Available in a stunning blue color
Premium Construction and Design
The design heavily underlines the usage of premium-grade materials and sound engineering. The reel's frame is precision machined from 6061 T-6 marine grade aluminum and stainless steel components, ensuring superior corrosion resistance and an elegant finish. The design is decidedly robust to meet heavy-duty requirements while being adeptly user-friendly. Selective models also offer topless frames. The design is proudly conceived, machined, and assembled in the USA.
Additional Features
Anodized for remarkable corrosion resistance and an aesthetic finish
Adjustable strike pre-set and strike stop button to prevent unexpected transition to full drag
Precision machined stainless steel 2-speed gear transmissions
Boosted with an alarm clicker
Large, comfortable and ergonomically angled handle knob for a convenient handling experience
Furnished with stainless steel harness lugs and a T-Bar knob
Dimensions
EX 30/2, EXW 30/2 reel diameter measures 3-3/4 in
EX 50/2, EXW 50/2 showcase reel diameter is of 4-3/8 in
EX 80/2, EXW 80/2 reel diameter of 5-1/2 in
The Avet EXW 30/2 2-Speed Lever Drag Big Game Reel surpasses in delivering a confident, versatile and smooth fishing experience right from the strike to the haul.
Where to Buy: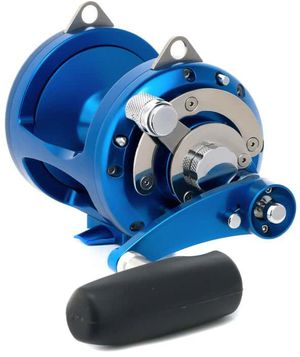 Avet EXW 30/2 2-Speed Lever Drag Big Game Reel
AMAZON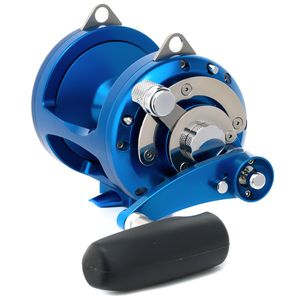 Avet EXW 30/2 2-Speed Lever Drag Big Game Reel
WESTMARINE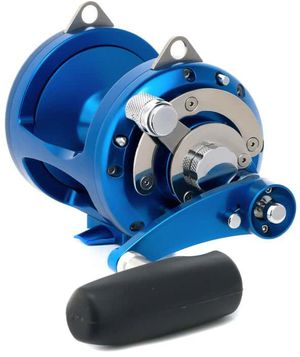 Avet Reels Avet EXW 30/2 Two-Speed Lever Drag Big Game Reels Blue - EXW 30/2 Blue
TACKLEDIRECT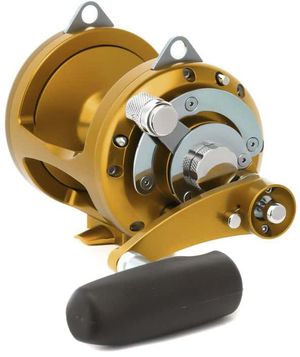 Avet Reels Avet EXW 30/2 Two-Speed Lever Drag Big Game Reels Gold
TACKLEDIRECT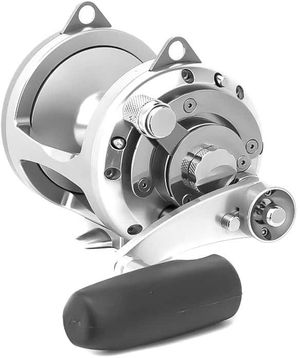 Avet Reels Avet EXW 30/2 Two-Speed Lever Drag Big Game Reels Silver
TACKLEDIRECT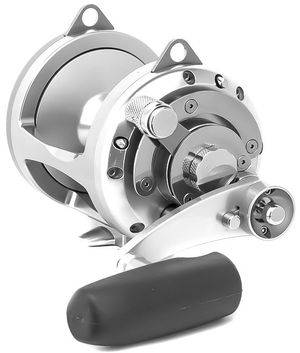 Avet Reels Avet EXW 30/2 Two-Speed Lever Drag Big Game Reels Silver Left-Hand
TACKLEDIRECT