Bagley Balsa B1 Squarebill Crankbait
The Bagley Balsa B1 Squarebill Crankbait has contributed to several victories in the Bassmaster Classic and remains a top pick among bass fishing enthusiasts. Its unmatched buoyancy and ability to navigate light to medium cover make it a formidable tool in timber and underwater structures.
Key Features:
Remarkable buoyancy
Square lip designed to maneuver through light to medium coverage
Use of a Heat Compression Molding process for enhanced strength and durability
Precise internal weighting for true tracking and effortless casting
This crankbait is unstoppable when targeting large, determined bass. Its square-lip design and buoyancy allow it to push through underwater debris and provoke fish into engaging with it. Its versatility is further evident in its ability to adapt to a variety of environments such as medium and light cover, making it ideal for use when fishing in small forage areas.
Tips for Effective Use:
Pair with light line, a sensitive rod, and a small reel to enhance the lively wiggle of the crankbait
Keep the lure in motion to optimize the square bill and balsa's natural underwater bouncing motion
For larger bass preying on medium-sized forage, balance tackle with a slightly higher test and stiffer rod to allow for a stronger tumble through heavy cover
Occasionally pause during retrieval to allow the lure to re-engage its wobble motion
With the Bagley Balsa B1 Squarebill Crankbait, catching big, strong bass is no longer an elusive dream, but a reality waiting to happen.
Where to Buy: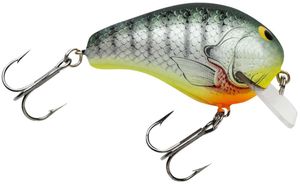 Bagley Balsa B1 Squarebill Crankbait
AMAZON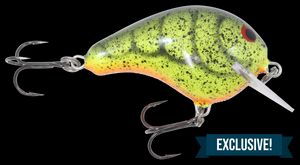 Bagley Balsa B1 Squarebill Crankbait
BASSPRO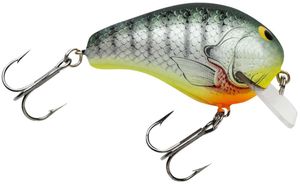 Bagley Bait Co. Bagley Balsa B1 Crankbait - 2 in. - Chartreuse Bluegill - BB1-CBGL
TACKLEDIRECT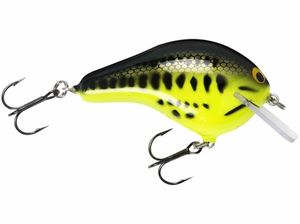 Bagley Bait Co. Bagley Balsa B1 Crankbait - 2 in. - Baby Bass - BB1-BB
TACKLEDIRECT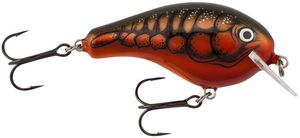 Bagley Bait Co. Bagley Balsa B1 Crankbait - 2 in. - Red Crawdad - BB1-RCW
TACKLEDIRECT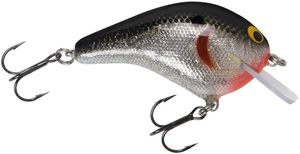 Bagley Bait Co. Bagley Balsa B1 Crankbait - 2 in. - Black on Silver Foil - BB1-BS
TACKLEDIRECT