Bagley Flat Balsa B2 and B1 Squarebill Crankbait Overview
The Bagley Flat Balsa B2 Squarebill Crankbait is designed to trigger reactions from sluggish fish located within shallow structures. This is accomplished through the lure's rapid vibration. The lure itself is constructed from flat-sided balsa-wood, catering to distance casting. It can nose dive up to 3 feet, allowing for different retrieval techniques such as ripping, twitching or maintaining a steady rhythm.
For optimal performance, it is recommended to utilize light line, medium rod action, and cooler conditions in conjunction with the square-lipped, high-profile Bagley Balsa B2 Squarebill. Such combinations offer:
Prompt response from lethargic fish within shallow structures
Support for distance casting
Diving capability of up to 3′
Ability to alter retrieval cadence
Suitable pairing with light line and medium rod action gear
Distinct Attributes of Bagley Balsa B Crankbait Series
The Bagley Balsa B Crankbait series features superior buoyancy, coaxing ferocious bass out of their habitats. The square-lip design ensures smooth navigation through obstacles, continually provoking fish until they attack. The ideal scenario for the Balsa B1 Crankbait is its use for attracting bass feeding on small prey amidst medium and light cover.
To prevent overpowering the lively wiggle action, it is advisable to use sensitive rods, smaller reels, and light lines. Keeping the lure active leverages the balance of the square bill and the natural bounce of balsa within underwater structures.
The Balsa B2 Crankbait, on the other hand, is phenomenal for mimicking medium prey that larger bass tend to prey on. Here, a slightly stiffer rod and higher test tackle is suggested for robust negotiation through heavier cover. Lastly, remember to retrieve and pause intermittently. This allows the lure to reinstate its irresistible wobble movement.
Where to Buy: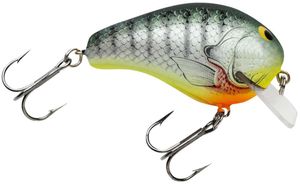 Bagley Flat Balsa B2 Squarebill Crankbait
AMAZON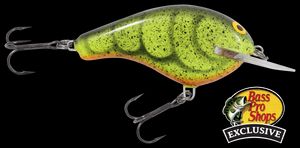 Bagley Flat Balsa B2 Squarebill Crankbait
BASSPRO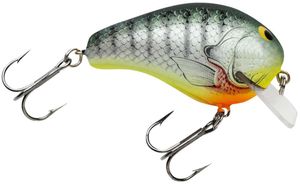 Bagley Bait Co. Bagley Balsa B2 Crankbait - 2-3/8 in. - Chartreuse Bluegill - BB2-CBGL
TACKLEDIRECT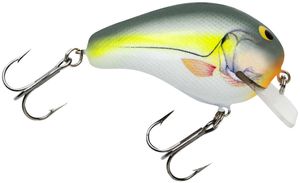 Bagley Bait Co. Bagley Balsa B2 Crankbait - 2-3/8 in. - Sexy Shad - BB2-SS
TACKLEDIRECT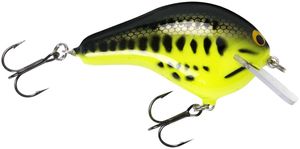 Bagley Bait Co. Bagley Balsa B2 Crankbait - 2-3/8 in. - Baby Bass - BB2-BB
TACKLEDIRECT