Costa Del Mar® Blackfin PRO 580G Polarized Sunglasses
The Costa Del Mar® Blackfin PRO 580G Glass Polarized Sunglasses represents an enhanced version of one of the most trustworthy frames from Costa, featuring six added enhancements aimed at anglers. Made with durable co-injected nylon frames crafted through a green bio-resin process with castor oil substituting petroleum, these sunglasses substantively cut down emissions and carbon footprint.
Improved Features
Durable, eco-friendly frames with Hydrolite nose pad
An adjustable nose pad that is vented and sticky
Sweat channels and eyewire drains
Added side shields and hooding
Encapsulated mirror-coatings for glare control
Upgraded metal keeper slots
The Blackfin PRO sunglasses come with LightWAVE® glass lenses—the industry's clearest while also being scratch-resistant, lightweight, and thin compared to other polarized eyewear. Additionally, these sunglasses apply 580 technology for specific filtering of harsh yellow and harmful blue light, resulting in brighter colors and a more defined object perception.
Additional Items Inside the Package
Carrying Case
Cleaning cloth
Manufacturer's limited 2-year warranty
The introduction of new features to the legendary frames of the Costa brand cater to the needs of anglers, helping them stay out longer on water bodies. These enhancements focus on extracting the best performance from the frames, ensuring the prime focus remains on the task at hand. The Pro Series from Costa targets detailing, facilitating an effortless experience for the users, backed by a 2-year limited warranty. The sunglasses are imported and are a part of Costa's Pro collection.
Dimensions and Other Features
Frame Width: 133mm
Temple Arm Length: 120mm
Fits large faces with a regular fit
Side shields and metal keeper slots
580G Lenses: Glass provides superior clarity
Scratch-proof encapsulated mirrors are placed between the glass layers
The Costa Del Mar Blackfin Pro Sunglasses only differ in terms of slightly larger frames than the Costa Del Mar Fantail Pro Sunglasses, still bearing the tech improvements that are characteristic of the Pro series like an entirely adjustable nose pad and sweat channels with eyewire drains that keep vision clearer. These sunglasses, being durable and comfortable are perfect for angling or adventurous activities associated with water.
Where to Buy: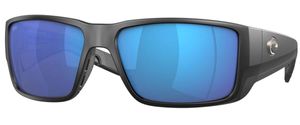 Costa Blackfin Pro 580G Polarized Sunglasses
AMAZON

Costa Del Mar Blackfin Pro 580G Glass Polarized Sunglasses
BASSPRO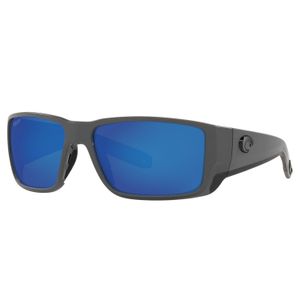 Costa Blackfin Pro 580G Polarized Sunglasses
WESTMARINE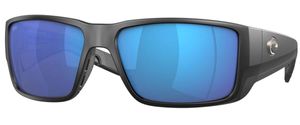 Costa Blackfin Pro Sunglasses - Matte Black/Blue Mirror 580G
TACKLEDIRECT

Costa Blackfin Pro Sunglasses - Gray/Gray 580G
TACKLEDIRECT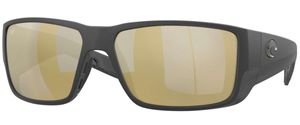 Costa Blackfin Pro Sunglasses - Matte Black/Sunrise Silver Mirror 580G
TACKLEDIRECT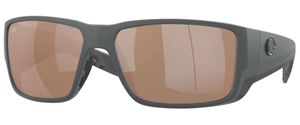 Costa Blackfin Pro Sunglasses - Gray/Copper Silver Mirror 580G
TACKLEDIRECT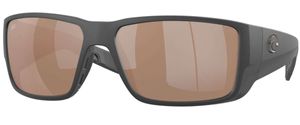 Costa Blackfin Pro Sunglasses - Matte Black/Copper Silver Mirror 580G
TACKLEDIRECT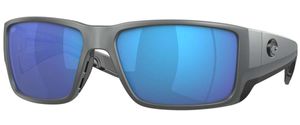 Costa Blackfin Pro Sunglasses - Gray/Blue Mirror 580G
TACKLEDIRECT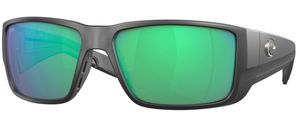 Costa Blackfin Pro Sunglasses - Matte Black/Green Mirror 580G
TACKLEDIRECT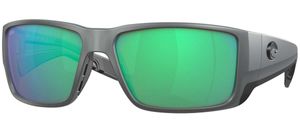 Costa Blackfin Pro Sunglasses - Gray/Green Mirror 580G
TACKLEDIRECT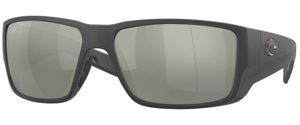 Costa Blackfin Pro Sunglasses - Matte Black/Gray Silver Mirror 580G
TACKLEDIRECT