Martyr Trim Tab Anodes: Premium Protection Against Corrosion
The Martyr Trim Tab Anodes, designed specifically for use in either a saltwater or brackish water environment, can be perfectly installed to Yamaha models with horsepowers ranging from 150 to 200. The anodes come with exterior dimensions of 3.9″ (or 100mm) OD, a total height that includes the mounting hole of 3.3″ (or 84mm), and a height of 2.6″ (or 65mm) from the underside of the disc to the top of the skeg. It has an M10 x 1.25 threading. Furthermore, these aluminum trim tab anodes fit Yamaha models with an identifier, 6J9.
Anode Material Selection Guide:
Zinc anodes: Suitable for saltwater use.
Aluminum anodes: Can be used in both saltwater and brackish water conditions.
Magnesium anodes: Ideal for freshwater use only.
Advantages of Aluminum Anodes:
When utilized in saltwater conditions, aluminum anodes exhibit enhanced tenacity and protection compared to zinc anodes. In brackish water settings, aluminum anodes vastly outperform the zinc alternative, which tends to "passivate," or cease functioning, and the magnesium counterparts, infamous for their rapid corrosion rate.
Additional advantages of aluminum anodes include their comparatively lighter weight against zinc anodes and their environmentally-friendly composition devoid of cadmium. Hence, if your boating activities predominantly occur in saltwater or brackish water, the aluminum mil-spec anodes pose as the optimal choice for safeguarding your metal rudders and trim tabs against the detrimental effects of galvanic corrosion.
Key Anode Features:
Composed of an aluminum alloy, ideal for use in saltwater or brackish water.
Superior protection against corrosion compared to zinc anodes.
Meets stringent military specifications for sacrificial anodes.
Equipped with hex-head machine screw fasteners for effortless installation.
These anodes are also custom-fit for Yamaha models with horsepowers from 200-250, bearing an exterior size of 3.6″ (or 99mm) OD, and a height from bottom of mounting hole to top of the skeg amounting to 3.9″ (or 91mm), with M10 x 1.25 threading.
Where to Buy: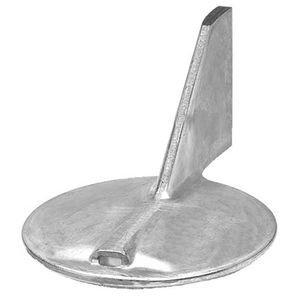 Martyr Trim Tab Anodes
AMAZON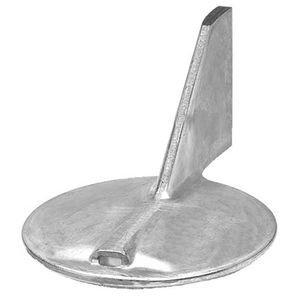 Martyr Yamaha Trim Tab Anode, CM6J94537101A, Aluminum
WESTMARINE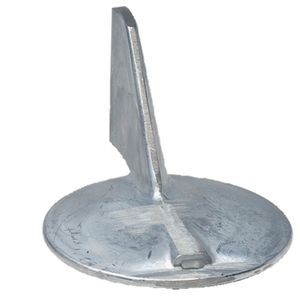 Martyr Yamaha Aluminum Trim Tab Anode, 6J9
WESTMARINE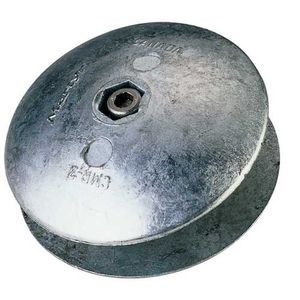 Martyr Aluminum Rudder & Trim Tab Anodes
WESTMARINE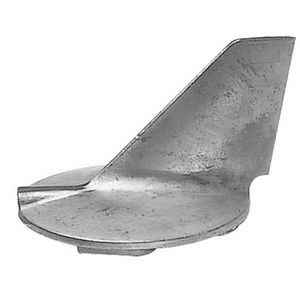 Martyr Yamaha Trim Tab Anode, CM61A4537100A, Aluminum
WESTMARINE