Orca Coolers: Comprehensive Overview and Specifications
Your perfect companion for outdoor adventures, Orca Coolers are expertly crafted and offer unmatched performance coupled with durability. Suitable for diverse rough-terrain expeditions, they illustrate a roto-molded construction and packed with built-in insulation, ensuring food and drinks stay chilled for an astounding period of up to 10 days.
In addition to the primary features, the product comes equipped with a cold-sealing gasket lid, T-handle latches for security, an extendable flex-grip handle for transportation, a cargo-net attachment for added storage, and an integrated drainage spout to prevent water accumulation due to ice melt.
User Guide:
Roto-molded construction for hard-wearing endurance.
Excellent insulation that upholds ice for maximum 10 days.
T-handle latches that guarantee the lid's secure closure.
Practical extendable handle with flex grip for effortless portability.
Cargo-net attachment for extra storage capacity needs.
Handy drainage spout to forestall ice melting puddles.
Orca 58-qt. Cooler
Being able to hold up to 72 cans, the Orca 58-qt. Cooler has dimensions of 19.38″H x 27″W x 19.44″D (overall) and 13.13″H x 19.88″W x 13.44″D (interior) with a weight of 36 lbs. Products are proudly made in the USA.
Orca 140-qt. Cooler
This Orca Cooler, the 140-qt. version can stow up to 192 cans. The cooler's specs include exterior dimensions of 21.38″H x 39.44″W x 23″D and interior dimensions of 15.13″H x 32.5″W x 16.94″D. The item weighs about 64 lbs.
Orca 75-Quart Cooler
The Orca 75-Quart Cooler can accommodate up to 90 cans. It measures 18.38″H x 33.44″L x 17.88″W on the exterior and 12.44″H x 26.94″L x 12″W on the interior. The cooler weighs approximately 40 lbs. The product carries the manufacturer model number ORCT075.
Orca 20-Quart Cooler
Lastly, the smallest member of the group, the Orca 20-Quart Cooler, can store up to 18 cans. It measures 14.63″H x 19″W x 11.25″D externally and 9.88″H x 13.44″W x 9″D internally. Weighing in at 18 lbs, it is perfect for lone transport.
Where to Buy: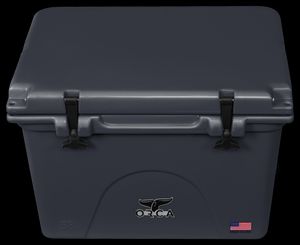 Orca Cooler
AMAZON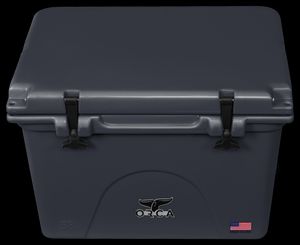 Orca 58-qt. Cooler
BASSPRO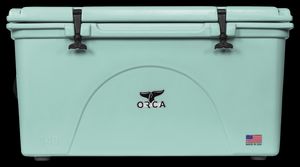 Orca 140-qt. Cooler
BASSPRO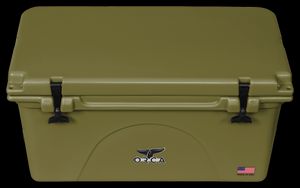 Orca 75-Quart Cooler
BASSPRO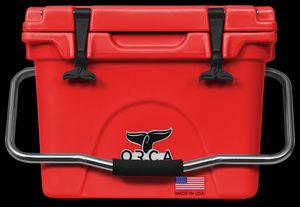 Orca 20-Quart Cooler
BASSPRO