Penn Authority Spinning Reel: Ultimate Tool for Every Fishing Enthusiast
The Penn Authority Spinning Reel is a versatile choice for outdoor enthusiasts irrespective of their fishing preferences; from deep sea to local waters, it's an excellent companion for all. Featuring a high-quality 12+1 stainless steel bearing system, the reel spins smoothly and efficiently thanks to the Levelline Slow Oscillation System.
Noteworthy Features
Robust Construction: Boasting a CNC Gear technology and secure stainless steel main and pinion gears, it is housed in a full metal body, side plate, and rotor ensuring unmatched strength for challenging fishing experiences.
IPX8-rated Sealed Body and Spool: Offering superior reliability, the sealed body and IPX8 rated spool keep all the crucial internals safe from water damage.
Effective Drag System: The sealed Slammer drag system, combined with Dura-Drag technology, offers effortless control on hard-running fish.
Spare Hypalon Handle Knob: For added convenience, this model includes a spare Hypalon handle knob (standard on the 2500 size).
Raising the Bar with Penn's Authority
The Authority model is the epitome of innovation showing Penn's commitment to quality. It blends the best of its gear and sealing aspects to cater to every fishing scenario. The Authority spinning reel is a game-changer, pushing Penn into an upper premium category of fishing gear.
Ultimate Performance and Durability
Optimal performance and unmatched durability are at the heart of the Authority's design. The IPX8 sealed body and spool ensure long-lasting resilience, while the superb stainless steel gear train amplifies the reel's robustness and performance.
Technical Specifications
This state-of-the-art fishing reel features:
Full Metal Body, Sideplate, and Rotor
CNC Gear Technology with Fully Supported Pinion Tail and Spool Shaft
Sealed Slammer Drag System with Dura-Drag
12+1 Stainless Steel Bearing System
Leveline Slow Oscillation System
Spare Hypalon Handle Knob (Standard on 2500 size, no spare included)
Where to Buy: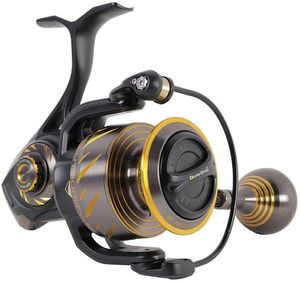 Penn Authority Spinning Reel
AMAZON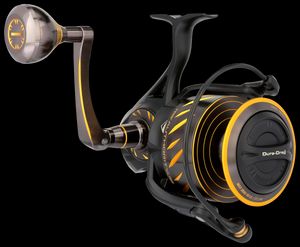 Penn Authority Spinning Reel
BASSPRO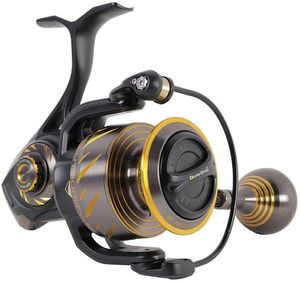 Penn Authority Spinning Reel - ATH4500HS
TACKLEDIRECT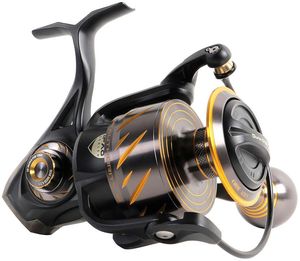 Penn Authority Spinning Reel - ATH8500
TACKLEDIRECT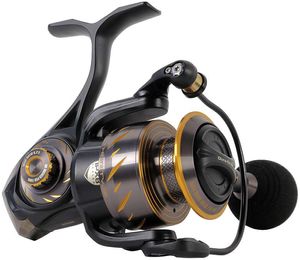 Penn Authority Spinning Reel - ATH2500
TACKLEDIRECT
Penn Authority Spinning Reel - ATH6500
TACKLEDIRECT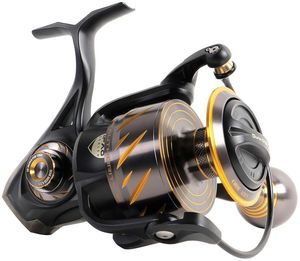 Penn Authority Spinning Reel - ATH7500
TACKLEDIRECT