Power Pro 100LB Braided Spectra Fishing Line
The Power Pro 100LB Braided Spectra Fishing Line is designed with Enhanced Body Technology (EBT) to provide superior handling performance on any fishing reel. The ease of use stands parallel to those of monofilament fishing lines, considering its incredible roundness, smoothness, and sensitivity.
Quite distinct from traditional braided lines, the Power Pro Spectra Line does not bury into the fishing spool. It exhibits superb long and smooth casting qualities, which remain uncompromised even after a powerful strike.
From any perspective, Power Pro clearly surpasses the performance capabilities of monofilament lines and stands out remarkably against other superlines in the market.
Where to Buy: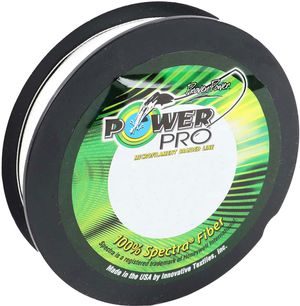 Power Pro 100LB Braided Spectra Fishing Line
AMAZON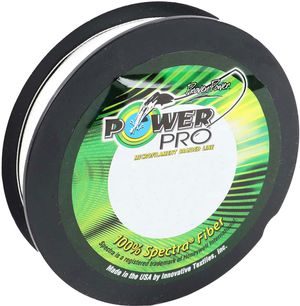 Power Pro PowerPro Fishing Line Braided Spectra 100Lb 300Yds White
TACKLEDIRECT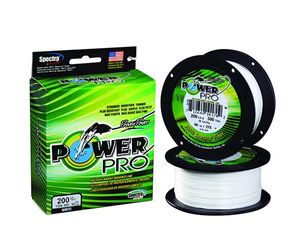 Power Pro PowerPro Fishing Line Braided Spectra 100Lb 1500Yds White
TACKLEDIRECT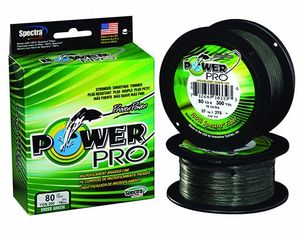 Power Pro PowerPro 100lb 3000yds Braided Spectra Fishing Line Moss Green
TACKLEDIRECT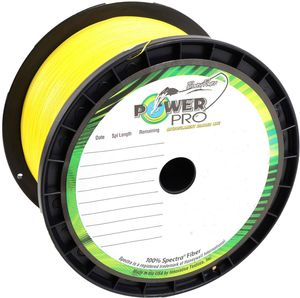 Power Pro 100lb 1500yds Braided Spectra Fishing Line Hi-Vis Yellow
TACKLEDIRECT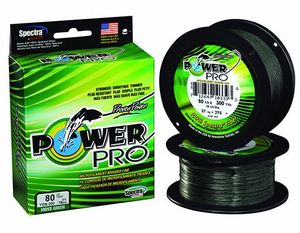 Power Pro 100lb 500yds Braided Spectra Fishing Line Moss Green
TACKLEDIRECT