Product Overview: 13 Fishing Defy Black 2 Spinning Rod
Presenting exceptional quality and proficiency exceeding expectations, the 13 Fishing Defy Black 2 Spinning Rods are impeccably suited for diverse bass fishing approaches. These rods borrow design features from the high-end models of the 13 Fishing series, ensuring that you have the tools you need to perfect your technique and enhance your catch rate on the water.
Top Features
Offering 24 ton PVG24T Japanese graphite blanks; these spinning models are robust, backing fast responsive actions for superior sensitivity and strength. Additionally, the Evolve Stainless Steel guides are wound around the blanks, ensuring impressive castability.
PVG Japanese 24 Ton Blank Construction: Built using 24 ton PVG24T Japanese graphite blanks, the Defy Black 2 rods provide durability, exceptional reactivity, and strength.
Evolve Stainless Steel Alconite Guides: Each rod is wrapped with these guides that significantly enhance casting capabilities.
Evolve Snaggle Tooth Hook Keeper: This feature ensures the safety and longevity of your equipment.
Custom Evolve Seamless Reel Seat: The design of the reel seat keeps the rod light, improving usability.
High Density Japanese EVA Split Grip Handle: All models have handles comprised of high-quality EVA, in a split grip design, ensuring comfort for the user.
The rods also come fitted with high density Japanese EVA handles featuring a split grip design, coupled with an Evolve Soft Touch Ported Reel Seat. This particular design ensures the rod is light in your hands whilst also exposing the bottom of the blank, allowing for unimpeded transmission of vibrations.
Where to Buy: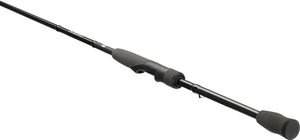 13 Fishing Defy Black 2 Spinning Rod
AMAZON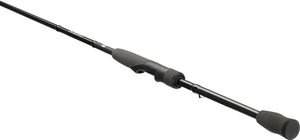 13 Fishing Defy Black 2 Spinning Rod - DB2S71M
TACKLEDIRECT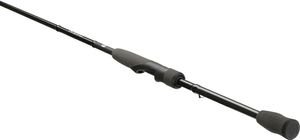 13 Fishing Defy Black 2 Spinning Rod - DB2S67M
TACKLEDIRECT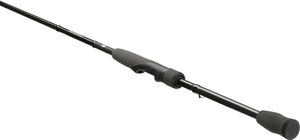 13 Fishing Defy Black 2 Spinning Rod - DB2S71MH
TACKLEDIRECT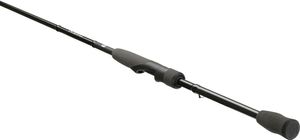 13 Fishing Defy Black 2 Spinning Rod - DB2S71ML
TACKLEDIRECT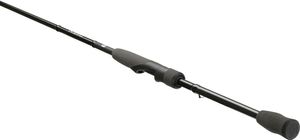 13 Fishing Defy Black 2 Spinning Rod - DB2S67ML
TACKLEDIRECT